It's been a year!
There was so much wonderful Star Wars we got to experience this year, some strongly anticipated and some unexpected treats!
In no particular order here are some stand-out moments for me this year!
Cruising the Stars on the Halcyon!
Being invited to the Halcyon was one heck of an adventure! I had some of the best food I've ever eaten and experienced things that I've been dreaming about since I was a child. The Lightsaber Training Pod and Rise of the Resistance were everything I've wanted in an experience. But on the Galactic Starcruiser, it's really the little things that made the experience unforgettable. The crew, the details everywhere I looked, and living in the universe!
I've got to get my family back there again!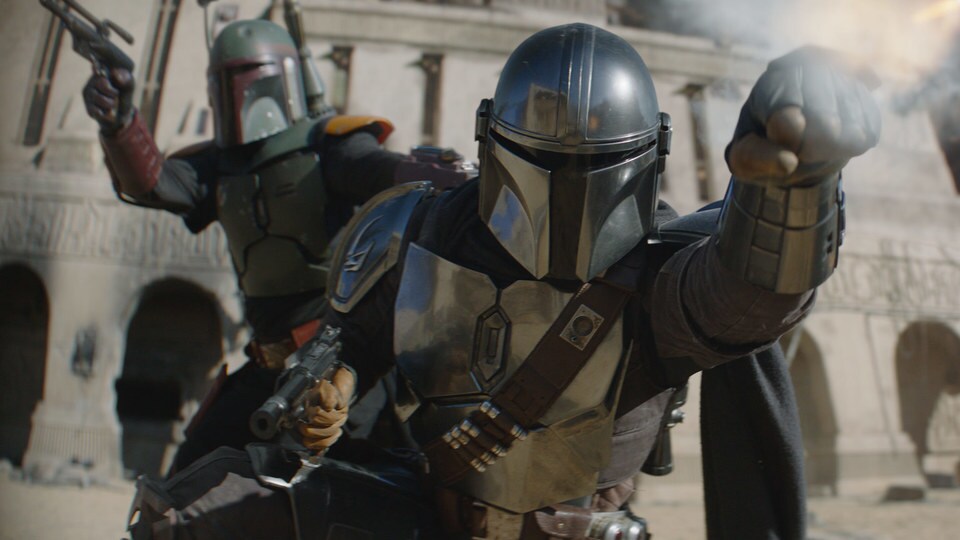 Mando Bros
Book of Boba Fett had lots of awesomeness but seeing Boba and Din fight back to back in all their Mandalorian glory was pure fire! Knee darts, whistling birds, and shooting a guy falling 6767945 times before he hits the ground!
I can't wait to see them fight together again!
Quick Draw Geode
The High Republic has been captivating since it started and The Fallen Star was no exception. But Geode's hangar stand-off with some jerk pilot makes this list FOR SURE.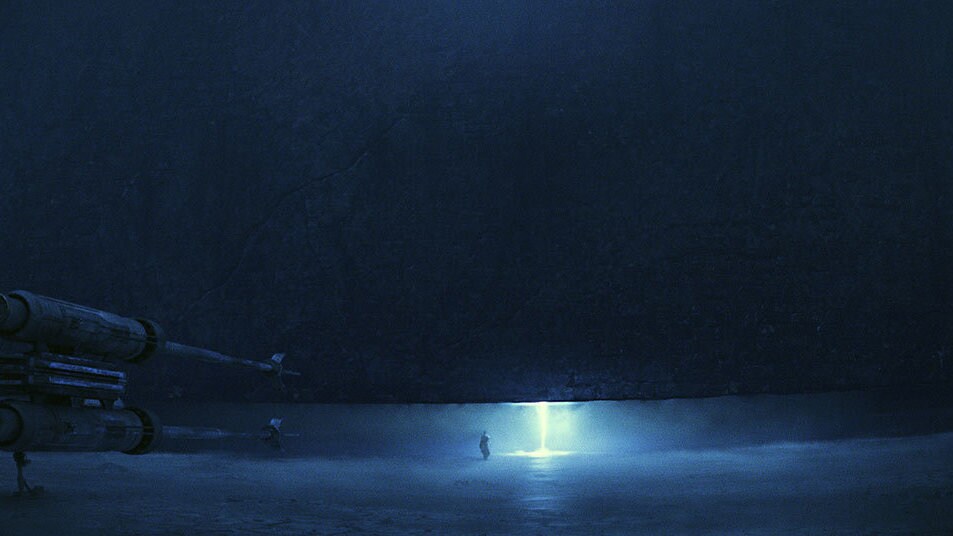 Luke and Anakin
We've been seeing a lot of Luke Skywalker lately but my Luke moment on this list isn't from the Book of Boba Fett. It's from a book called Shadow of the Sith where Luke uses the seeing stone on Tython. Between specters of the Sith, Exegol, and the dark side nothing beats Luke speaking with the ghost of his own father Anakin Skywalker.
Weddings!
It's hard to beat drunk Ewoks on Endor but damned if Xiri and Phan-Tu don't make that choice difficult. It certainly was a year for love! The Princess and the Scoundrel give us the best bachelor party ever, and The High Republic: Convergence gives us the best, most beautiful, action-packed wedding shoot-out while Phan-Tu declares his love to Xiri!
Heart eyes all around.
Vader and the Knights of Ren
Darth Vader tends to be almost everywhere you look in Star Wars media but thanks to Crimson Reign we got to see him face off against the Knights of Ren! While I'm sure none of us were unsure of the outcome of that fight it was definitely hilarious to watch nonetheless!
Later Vader…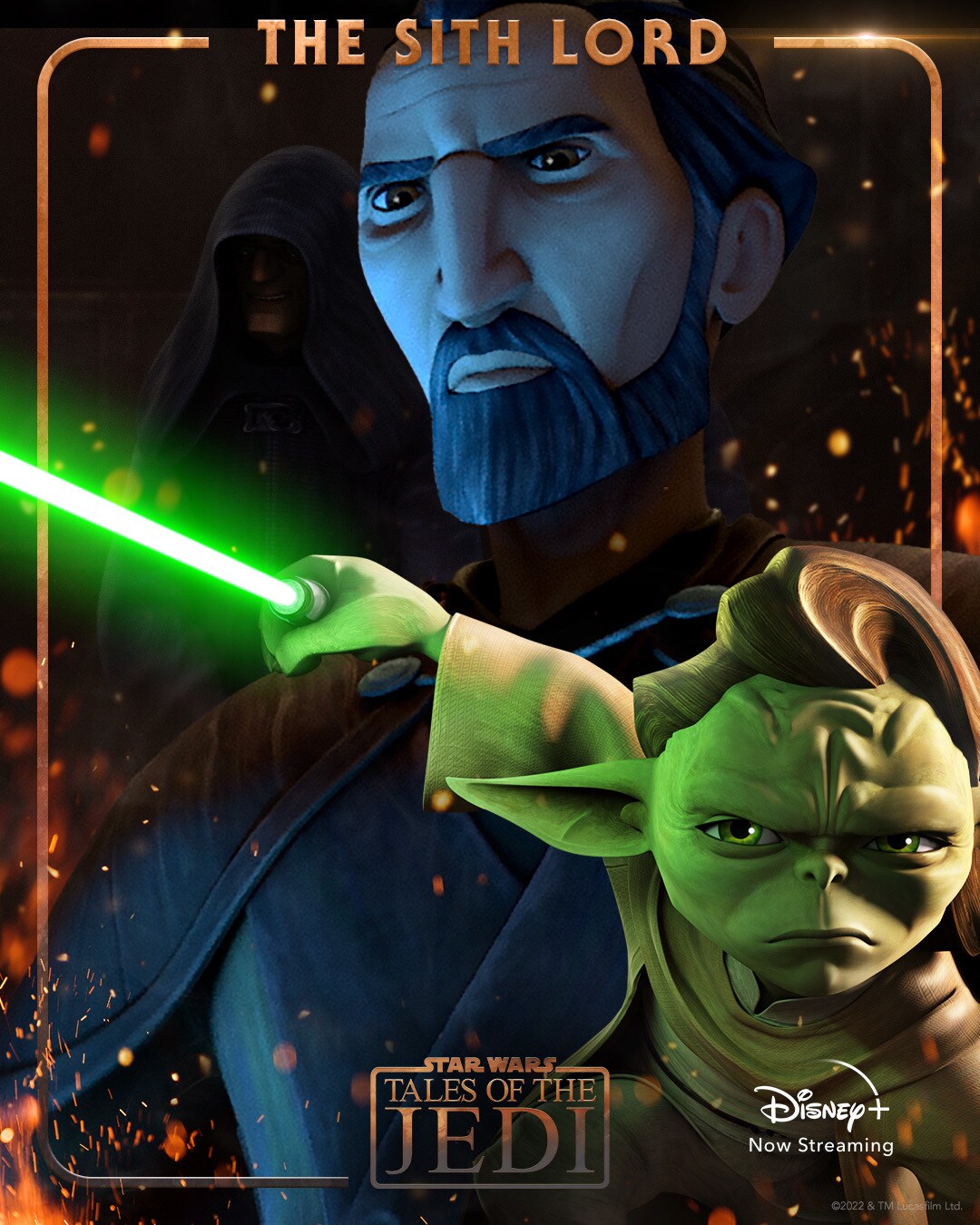 Yaddle Strikes Back
Axel was definitely the most excited to see Yaddle in Tales of the Jedi! It was the greatest look we got into our mysterious beautiful flowing haired hero! And watching Yaddle in action was worth every minute!
Doctor Aphra and the Spark Eternal
Doctor Aphra is generally off the chain and balls to the wall chaos energy but this year has upped the ante quite a bit. Aphra has become possessed by Ascendant technology making her some kind of even worse monster. I'm loving the story as it unfolds even as every step of the way is as unexpected as can be!
That's what keeps Aphra so fun!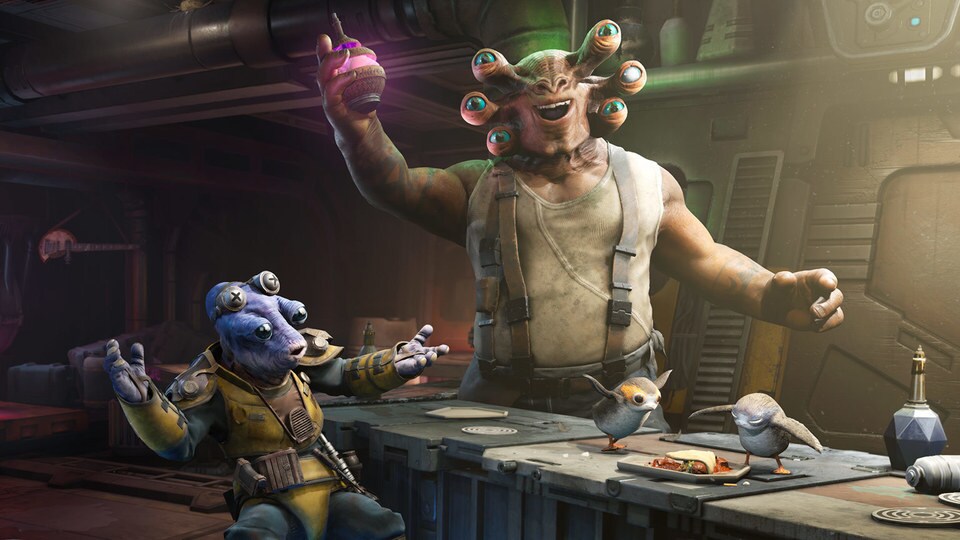 I got VR.
Look.
Maybe y'all played these games a while back but I got the Oculus in May and got to experience Vader Immortal and Tales From the Galaxy's Edge!
I know these are not fresh 2022 offerings but hey… they are new to me!
Our own Convergence
After being isolated for so long Star Wars Celebration 2022 was a joy. Seeing so many friends after being stuck apart for so long was unforgettable! A place where I could swing a saber, cheer with friends, and be happy for all things Star Wars with my family!
Quinlan was Here!
Obi-Wan Kenobi gave us lots of dark times Kenobi action with precious baby Leia in tow but the moment when Kenobi spoke "Quinlan was here." was something special for me. To know that somewhere out there Quinlan Vos is out there kicking around and helping hide people who need it is something I really hope is expanded on one day.
Also… I feel like Vos and Haja would be great friends. A Jedi who pretends to be a guy, and a guy who pretends to be a Jedi…
Lightsaber Academy!
This year I was able to live a childhood dream. All my life I've wanted to be a Jedi and I had the chance to be just that in the Star Wars Kids YouTube series Lightsaber Academy! I was able to teach some younglings some skills and be the Jedi I always wanted to be! It might not seem like a big deal to some, but this is something that I would have loved to see when I was a youngling staring at the stars and holding my broom like a lightsaber…
What was your favorite Star Wars moment of 2022?