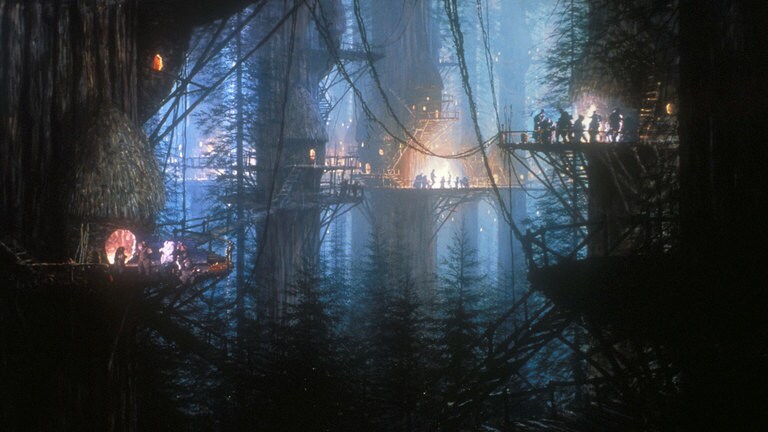 After the Alliance's victory at the Battle of Endor, Princess Leia and Han Solo get married and head off on their honeymoon! Beth Revis brings us our romance we've wondered about since we saw Leia and Han kiss before Wicket jumped in and killed the vibe!
Adventures on a Galactic Starcruiser! Drunk ewoks! Ice Palace art! Imperial entanglements!! This book has it all!
SLIGHT SPOILERS AHEAD!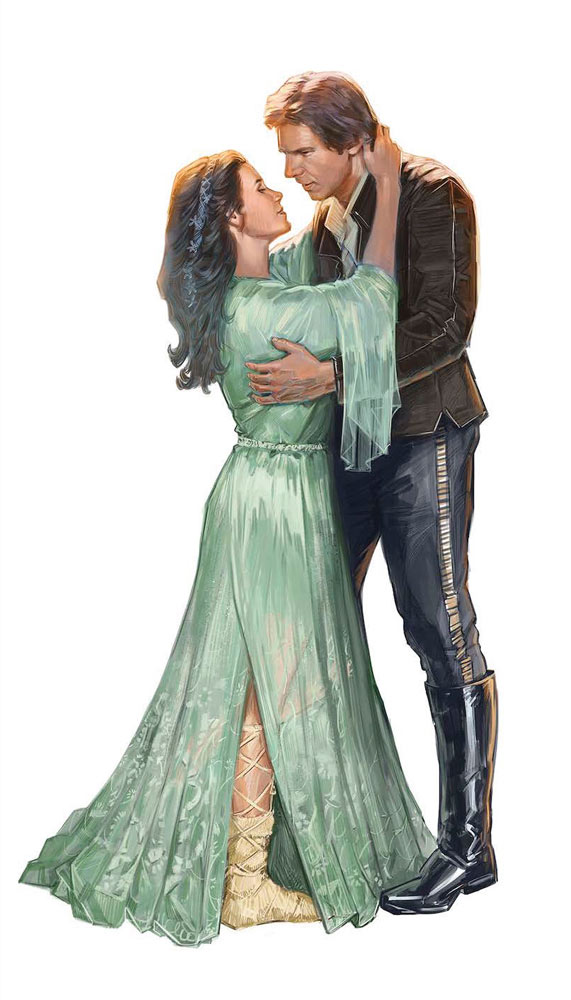 Wedding Crashers
It's the wedding of the century on Endor! But we all know ewoks have their own way of doing things and they definitely do NOT let a party happen without them.
Look, I'm just gonna say it.
Drunk ewok shenanigans are afoot!
The Honeymooners
Han and Leia board the Halcyon for their fancy honeymoon cruise! Look, as a Halcyon passenger myself, LOVED seeing their story unfold aboard a ship I have wonderful memories of! There are even a few familiar faces aboard! Han and Leia cruise in such different surroundings than we are used to! Han feels out of place much like the time we saw him aboard the First Light. Leia however is never not working so…
Diplomatic Immunity
What could be some much deserved downtime for Leia predictably becomes another angle to work for building bridges from the Alliance to the New Republic! While Leia is using her honeymoon as a work vacation, Han is unsure of their future together. With someone as busy and important as Leia, is there even time for him in her life? But don't worry, the Halcyon has sabacc!
The Courtship of Princess Leia
The writing of the book shifts back and forth between Han and Leia each chapter. It's great to see the story unfold from both of their points of view and the characters are written wonderfully. I love when these more popular Star Wars characters are so well written!
Bits and Pieces
This book is a fun romantic romp that leads to adventure as usual for our favorite newlyweds! The audiobook is dual narrated by Marc Thompson and Saskia Maarleveld who switch back and forth between Han and Leia wonderfully. Definitely the best audiobook listen I've had in a while! While I confess my only romance reads are probably Lost Stars, Dark Disciple (totally counts), and A Crash of Fate this book definitely stands with them with its attention to Han and Leia's love and their growing relationship as the galaxy shifts!
This is a must-read for every Han and Leia romantic out there!
… Or anyone who could use a vacation!
Follow us EVERYWHERE!