Are you excited for Marvel's upcoming Star Wars comic crossover event?
I am!
This thing already seems to be Star Wars turned up way past 11 and we've only seen a few covers! You might have a few questions on who's involved and what you need to know!
Worry not.
I got you fam.
Let me hit you with the chaincode on everyone and everything you need to know in this handy cheat sheet!
What is War of the Bounty Hunters?
When does War of the Bounty Hunters come out?
When does War of the Bounty Hunters take place?
Who is going to be in War of the Bounty Hunters?
Where can I read War of the Bounty Hunters?
What is War of The Bounty Hunters?
When does War of the Bounty Hunters come out?
War of the Bounty Hunters is a Star Wars comic book crossover that will be released from May through October from Marvel. There will be a mini-series as well as one-shots, and issues of Star Wars, Bounty Hunters, Darth Vader, and Doctor Aphra will all be a part of the crossover story. Charles Soule, Greg Pak, Alyssa Wong, and Ethan Sacks will all write issues in this series.
The first issue: War of the Bounty Hunters: Alpha #1 will be released May 5th, 2021.
I'll have a complete checklist at the end of this post!
When does War of the Bounty Hunters Take Place?
The events of War of the Bounty Hunters will take place shortly after Episode V: The Empire Strikes Back.
Boba Fett will be taking on the entire galaxy it seems. A quote from Charles Soule on StarWars.com
"Boba Fett is in possession of Han Solo at the end of Empire Strikes Back, and at the beginning of War of the Bounty Hunters, he is not," says Soule. "And he is going to do everything he can to get him back, no matter what. No matter who is standing in his way."
Looks like EVERYONE is hunting for Han Solo and the story takes off from there!

Who is going to be in War of the Bounty Hunters?
Wow. Okay.
The list just coming off of some covers that have been revealed is already extensive. I'll list of what we know so far about them!
Boba Fett
Bib Fortuna
Chewbacca, Luke Skywalker, and R2-D2
Beilert Valance and Dengar
Darth Vader
Doctor Aphra and Sana Starros
Vukorah and the Unbroken Clan
Ochi of Bestoon/Bossk/Leia
4-LOM and Zuckuss
T'onga and Losha
Lando Calrissian
IG-88
Durge
Wedge Antilles and Starlight Squadron
Jabba the Hutt
Deathstick
The Umbaran Sly Moore
Boushh
Boba Fett
Boba has the prize that everyone wants. But can he keep it? The bounty isn't claimed yet.
Bib Fortuna
Jabba's majordomo is seen in a few preview panels! I wonder why Boba would straight up shoot him dead on Tatooine?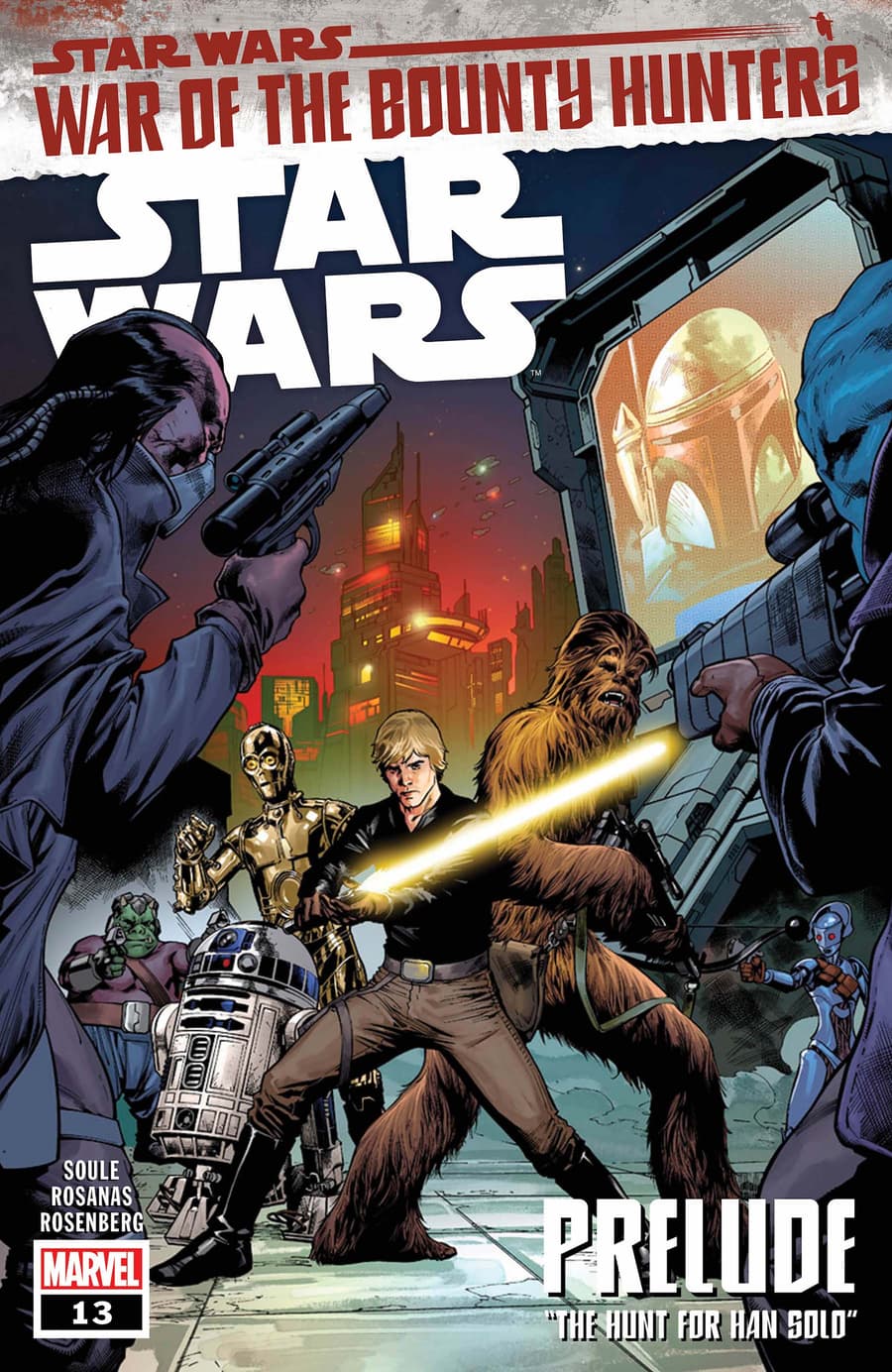 Chewbacca, Luke Skywalker, and R2-D2
Our heroes are still out to rescue their friend! While the Alliance isn't out of the woods yet, looks like Han's closest buddies are still out to save him!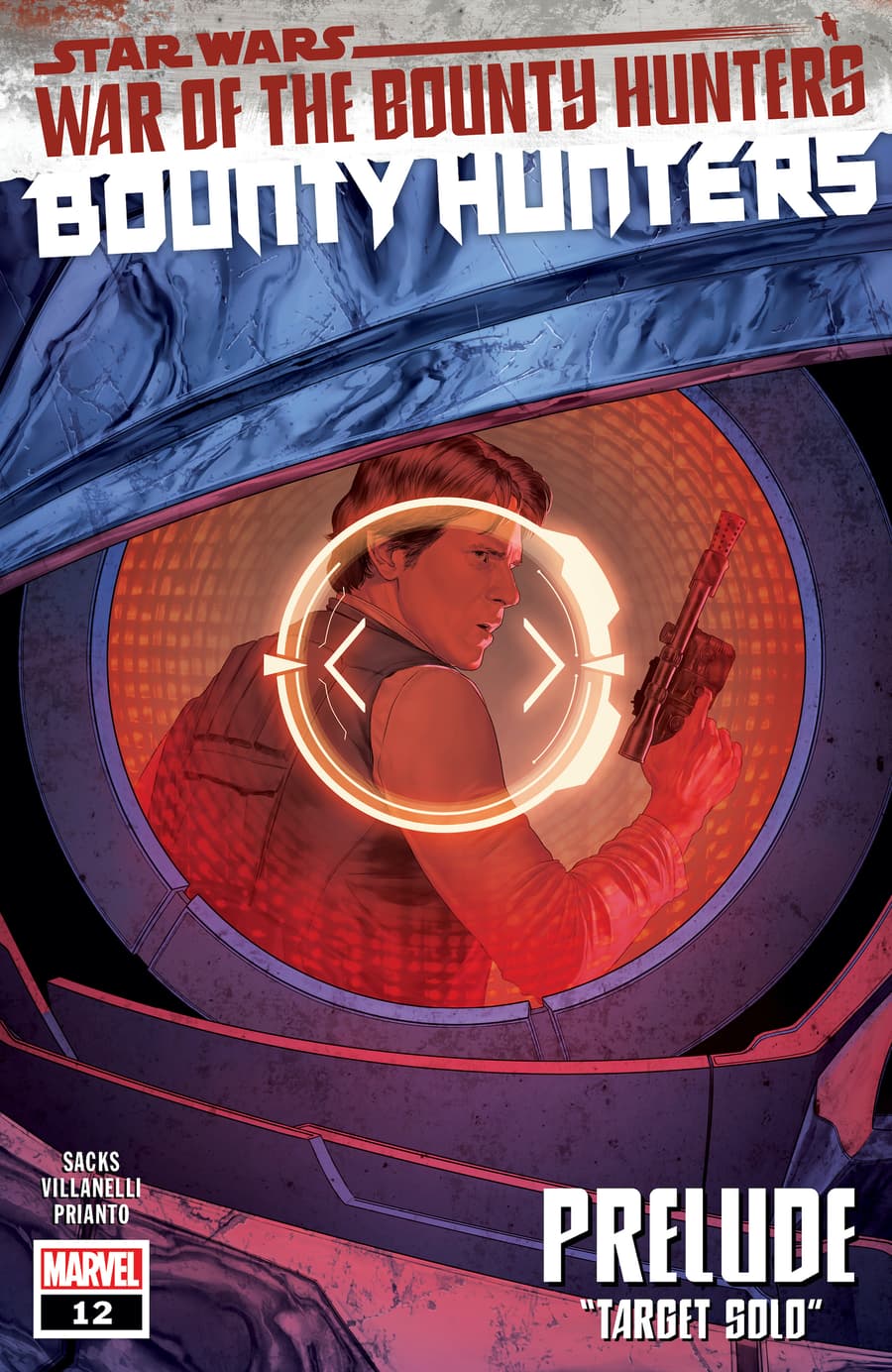 Beilert Valance and Dengar
Valance is apparently the only one in the galaxy who owes Solo and Dengar is eager to go up against Fett for a bit of revenge! Looks like a temporary alliance!
I hope any betrayal is met with Dengar-punching.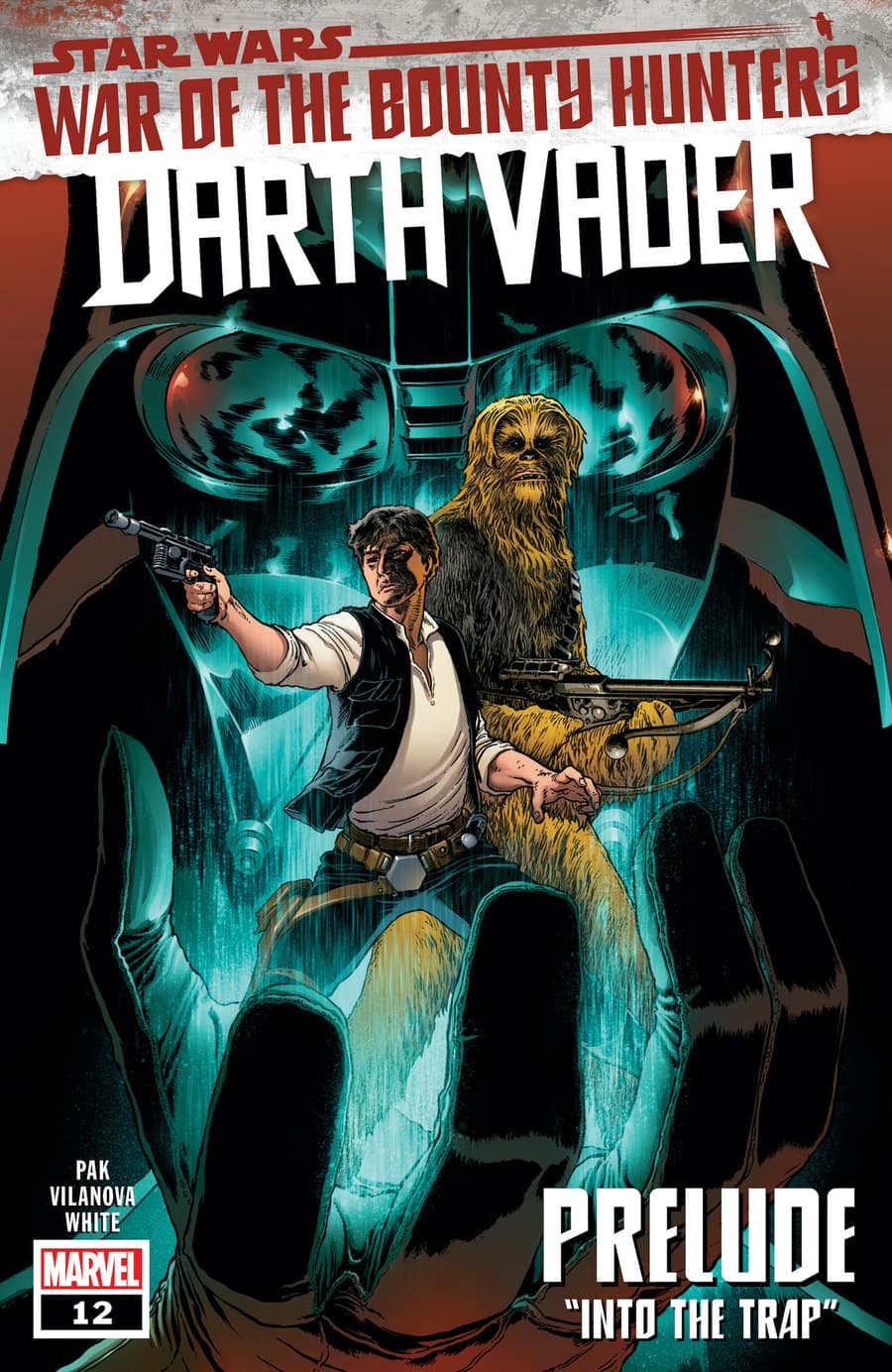 Darth Vader
Vader has lost Luke so he's back on the hunt for his bait again. I'm sure it helps knowing Solo has Alliance connections and therefore intel… probably.
I wonder if Palpatine is in on the hunt this time?
Doctor Aphra and Sana Starros
Aphra is always looking for profit and Sana has a past with Solo. Are they looking to help or profit? Are their goals the same? Aphra has a way of backstabbing the ones she knows best…
Vukorah and the Unbroken Clan
General Vukorah is still after Doctor Aphra which might put the Unbroken Clan into the mix!
Ochi of Bestoon, Bossk, and Leia
This variant shows quite a few new faces. Ochi fresh off of his face off with Vader, Bossk was last seen with the Hutts, and Leia we know wants to save Han!
4-LOM and Zuckuss
This bounty hunting duo is still eager to make up for losing Solo to Boba in the first place!
T'onga and Losha (AND A NEXU)
Now that they're back in the bounty hunting life there might be a few traps in store for them. But does their path cross with Solo? We know it's crossed with Valance and Fett in the past? T'onga could still be out to settle the score.
Lando Calrissian
Lando helped everyone escape Cloud City, although the rebels still question his motivations. Can he be trusted?
IG-88
Finally IG-88 makes his appearance! But why is he fighting Vader? Didn't he just get a job offer a few weeks ago?
Durge
Durge finally makes his canon debut and it looks like he's gonna be facing off with Aphra and Starros!
Wedge Antilles and Starlight Squadron
Looks like the rebellion gets involved after all, but I'm still a bit worried about Shara Bey!
Jabba the Hutt
Of course Jabba is involved but what's the deal? Isn't he just waiting for his new wall art?
Or something more…
Deathstick
A really cool assassin from Star Wars: Uprising is seen facing off against Valance! Maybe we'll see how she ends up in the Anoat sector.
Sly Moore
The Umbaran we haven't seen since Revenge of the Sith!
Boushh
The cover hasn't been revealed yet but we know there will be a Boushh one shot! Will it be the ubese bounty hunter? Or a hero in disguise?
How can I Follow the War of the Bounty Hunters Story?
Here are the comics in release order starting this May 2021! (UPDATED)
War of the Bounty Hunters Alpha #1
Star Wars #13: Prelude The Hunt for Han Solo
Bounty Hunters #12: Prelude Target Solo
Darth Vader #12: Prelude Into the Trap
Doctor Aphra #10: Prelude The Invitation
War of the Bounty Hunters #1: Most Wanted
Star Wars #14: Save Solo
Darth Vader 13: Sound of Metal
Doctor Aphra #11: The Invitation
Bounty Hunters #13: Showdown on Smugglers' Moon
War of the Bounty Hunters #2
Star Wars #15: Friends and Enemies
Darth Vader #14: The Blade Behind the Curtain
Doctor Aphra #12: Party tricks
Bounty Hunters #14: The Following
Jabba the Hutt #1
War of the Bounty Hunters #3
Star Wars #16
Darth Vader #15
Doctor Aphra #13
Bounty Hunters #15
4-LOM & Zuckuss #1
War of the Bounty Hunters #4
Star Wars #17
Darth Vader #16
Doctor Aphra #14
Bounty Hunters #16
Boushh #1
War of the Bounty Hunters #5
Star Wars #18
Darth Vader #17
Doctor Aphra #15
Bounty Hunters #17
IG-88 #1
There are also a massive amount of variant covers coming!
Fantha Tracks and JediBibliothek are doing an excellent job of tracking them down as compiled by these tweets from @SWSplashPagePod!!!
If you're trying to decide which #StarWarsComics variant cover to get for #WaroftheBountyHunters Alpha #1, out May 5, we've found the pages listing them by @JediBibliothek & @FanthaTracks to be quite reliable.
(1/3)
The listings maintained, and updated, by @FanthaTracks.
#StarWarsComics
(2/3)
The listing maintained and updated by @JediBibliothek.
#StarWarsComics
(3/3)
https://jedi-bibliothek.de/2021/04/variantcover-sammelbaende-war-of-the-bounty-hunters/
Originally tweeted by Star Wars Splash Page (@SWSplashPagePod) on April 19, 2021.
Check out The Rogue Rebels Podcast Comics Playlist on Spotify (click here) to hear us talk about this entire run and more!
UPDATE: The official checklist from War of the Bounty Hunters #1!!
What are you looking forward to the most?
Sal P.
Follow Us EVERYWHERE!