If you think a Star Wars anthology of holiday themed stories would be something I'm into…
You'd be right.
Star Wars: Life Day Treasury is full of all the heartwarming, tender, hopeful, feels our galaxy could always use a bit more of. It's undeniable how the holiday spirit of giving and togetherness translates so well with many of the core themes of Star Wars. This anthology collection of eight stories written by George Mann and Cavan Scott hits that familiar spot you might remember from classic holiday cartoons or films in your youth. Grant Griffin once again graces the pages with his breathtaking artwork that captures the feel of each story in one captivating image.
SLIGHT SPOILERS AHEAD!
We Are All the Republic
From The High Republic to the New Republic. From Coruscant to Endor. Each story shows a different tradition for celebrating Life Day. Or Solstice Tide. Or the Festival of Winter's Heart. Or the White Fall…
Tales
As with George Mann's previous anthologies like this, the stories have a fairy tale quality to them that makes each one feel like something passed down through time. Each story also has it's own unique voice that sets it apart, not only from each other, but from the previous anthologies as well.
The Living Force
Selflessness.
Friendships.
Love.
Family.
All things that Star Wars has had at it's core since it's beginning so long ago. Each story brings a piece of that light to bear. Is there a holiday cheeriness that errs toward cheesiness? Yes. And it's wonderful and necessary.
Attichitcuk even makes an appearance!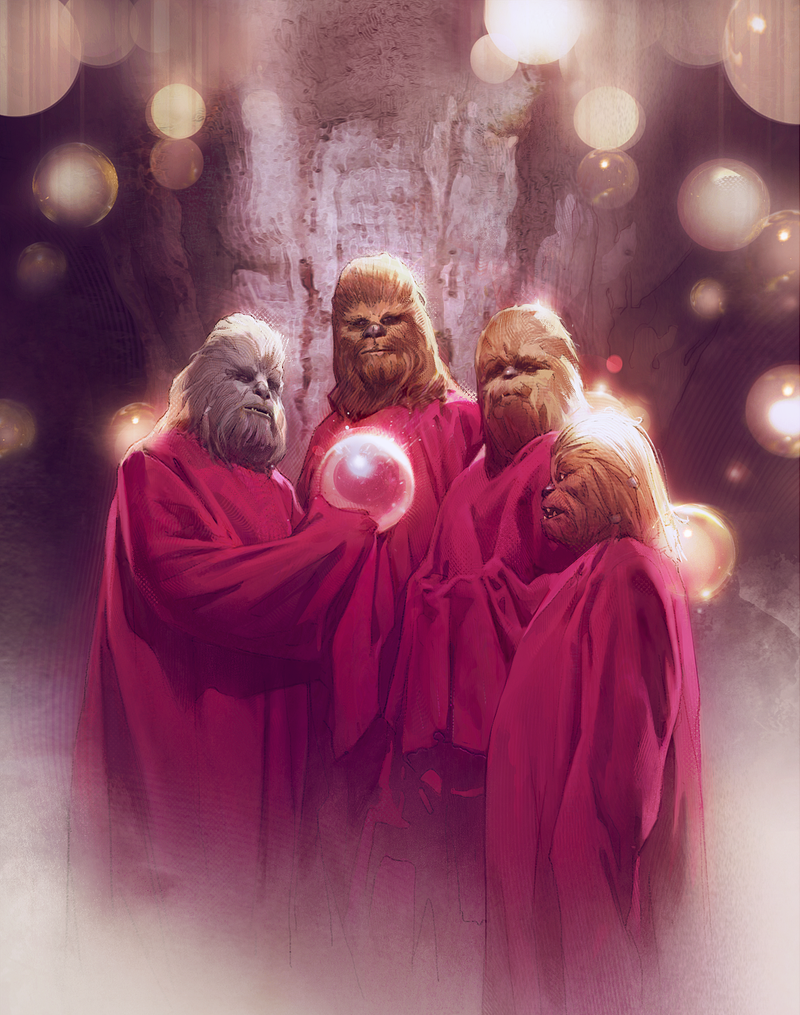 Bits and Pieces
Whatever planet you find yourself on, these stories all gather that undeniable Life Day energy and put it right in this heartfelt little book you can page through by a fire while sipping a mug of caf. Or whatever your comfort place is in your little corner of the galaxy!
This is a must-read for everyone out there looking for that holiday cheer and a little bit of hope and light for whatever tomorrow brings.
Follow us EVERYWHERE!